Data Flow Engineer
About MUFG Investor Services FinTech Limited 
MUFG Investor Services FinTech Limited ("MUFG ISFT") is a member of the Mitsubishi UFJ Financial Group, a leading global financial services group. MUFG ISFT offers advanced technology solutions aiming to deliver unparalleled experience to the Group's customers by successfully meeting their continuous needs.  
Our Company's ultimate mission is to transform financial services through technology. 
Imagine your future at MUFG Investor Services FinTech where you can grow professionally, in a diverse and inclusive workplace that rewards your contribution. 
Requirement:
We are looking for Data Flow Engineers to join our growing team. This is an exciting opportunity to be one of the first people to join our new office in Vilnius, Lithuania. We are looking for professionals with extensive experience to help deliver our custom software development projects. 
Reporting to the Head of Data Flow, you will be using your knowledge and skills to ensure the correct, timely and efficient flow of data from various source systems to various destinations. 
Key Responsibilities:
Develop ETL flows to move data across the various systems and deliver them in the required format.
Develop backup and monitoring flows to ensure the stability and consistency of the ETL flows.
Perform thorough testing and validation to support the accuracy of data transformations and data verification.
Provide post implementation support and troubleshoot any potential issues.
Provide 2nd and 3rd level support to operation teams and resolve issues in a timely manner.
Prepare documentation of existing and new dataflows as well as clients' procedures. 
Ideal skills we are looking for:
Bachelor's degree in Computer Science or a related technical field or equivalent experience.
Experience in data-related process controls, understanding of ETL processes and ETL tools. 
Experience with Apache NiFi will be considered an advantage.
Knowledge of SQL. Experience working with PostgreSQL will be considered an advantage.
Experience working with a team of developers to achieve planned process deliverables.
Experience with any scripting language will be considered an advantage.
Strong organisational and planning skills.
A high level of accuracy and attention to detail.
Demonstrate commitment to providing customer-focused quality service.
Understanding of financial products especially transaction data will be considered an advantage.
Candidate Profile
Excellent verbal and written communication in English
Good teamwork and collaboration skills
Eager to learn and grow 
Compensation
MUFG Investor Services FinTech provides all of its employees with a competitive and attractive compensation package. 
Benefits  
Competitive remuneration package - €2,083 - €2,916 gross dependent on experience and skills
22 days annual leave
Working from home policy
Private medical insurance
Office Perks: Free beverages, fruits and snacks
Udemy unlimited membership
Team-building events
We thank all candidates for applying; however, only those proceeding to the interview stage will be contacted. 
If you are contacted for a job opportunity, please advise us of any accommodations needed to ensure fair and equitable access throughout the recruitment and selection process. All accommodation information provided will be treated as confidential and used only for the purpose of providing an accessible candidate experience. 
MUFG is an equal opportunity employer.
Apply
Your application has been successfully submitted.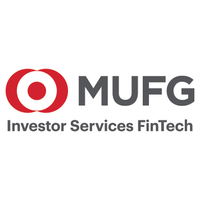 Our mission is to transform financial services through technology.