Frontend Developer
About MUFG Investor Services FinTech Limited 
MUFG Investor Services FinTech Limited ("MUFG ISFT") is a member of the Mitsubishi UFJ Financial Group, a leading global financial services group. MUFG ISFT offers advanced technology solutions aiming to deliver unparalleled experience to the Group's customers by successfully meeting their continuous needs.   
Our Company's ultimate mission is to transform financial services through technology. 
Imagine your future at MUFG Investor Services FinTech where you can grow professionally, in a diverse and inclusive workplace that rewards your contribution.
 Requirement:
We are looking for Frontend Developers to join our growing team. This is an exciting opportunity to be one of the first people to join our new office in Vilnius, Lithuania. We are looking for professionals with extensive experience to help deliver our custom software development projects. 
Reporting to the Head of Technology, you will be using your knowledge and skills to help us develop and maintain the existing code base and build new features and products for one of the world's largest financial institutions. 
 Key Responsibilities:
Accurately translate requirements and UX designs into functional frontend code.
Produce clean, well-documented, maintainable, testable and scalable code.
Ensure high-quality solutions produced through automated testing and monitoring code metric within established guidelines and time frames.
Participate in planning, design, architecture and code review.
Build rapid prototypes and work on fast paced projects.
Work effectively within a cross-functional multi-site team.
Provide recommendations for continuous improvement.
Work alongside other engineers on the team to elevate technology and consistently apply best practices.
Inspire and mentor junior engineers on best practices and professional conduct. 
Ideal skills we are looking for:
Extensive commercial experience of at least one JavaScript framework such as Vue.js or React.
Experience with a CSS preprocessor (e.g. Sass, Less).
Strong understanding of HTML5, CSS3 and modern browser technologies.
Understanding of REST/JSON and/or SOAP/XML web services.
Proficient understanding of software development tools such as Git and Gitlab.
Understanding of continuous integration and continuous delivery (CI/CD) tools and systems.
Experience with ag-Grid, amCharts and Vuetify will be considered an advantage.
Experience in an Agile environment using Scrum. 
Candidate Profile
Excellent verbal and written communication in English and reporting skills.
Good teamwork and collaboration skills. 
Please send your CV at careers@mufg-isft.com 
Compensation
MUFG Investor Services FinTech provides all of its employees with a competitive and attractive compensation package. 
Benefits 
Competitive remuneration package - €2,083 - €3,333 gross dependent on experience and skills.
22 days annual leave
Working from home policy
Private medical insurance
Office Perks: Free beverages, fruits and snacks
Udemy unlimited membership
Team-building events
 We thank all candidates for applying; however, only those proceeding to the interview stage will be contacted. 
If you are contacted for a job opportunity, please advise us of any accommodations needed to ensure fair and equitable access throughout the recruitment and selection process. All accommodation information provided will be treated as confidential and used only for the purpose of providing an accessible candidate experience. 
MUFG is an equal opportunity employer.
Apply
Your application has been successfully submitted.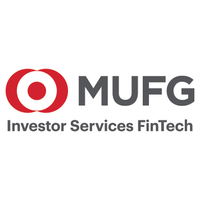 Our mission is to transform financial services through technology.